Going stir crazy due to Covid-19? Are your bored dogs driving you insane? Here are some quick ideas to keep them occupied without leaving your property, using things you probably already have on hand! Watching the video montage should give you some inspiration, and reading the post will give more details.
Thanks to all this coronavirus craziness, many of us are experiencing a new normal. While we may not be able to publicly go out and make friends, at least we can still make long-distance friends! Much of the information in this article was gleaned from the international Rough Collies Facebook group. Even if you don't normally do social media, I highly recommend joining this online forum of Collie lovers, owners, breeders, and trainers from around the world. I have asked many a question and always received helpful replies!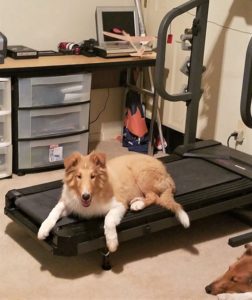 If you're not already doing so, follow Julie C. Bond on Facebook (@K9freud on Instagram) or check out her blog! She posts more frequently than I do, and she is actually an expert. People often ask me training questions; but I can only make suggestions based on what I've done with my dogs, whereas Julie really knows what she's talking about. She is also available for "distance learning" and video chats if you want to keep up on your dog's training or have questions about behavior modification for your pet.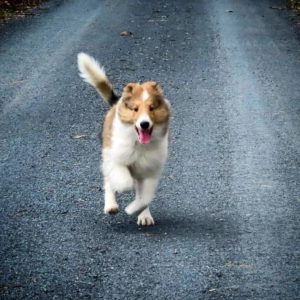 If you enjoyed this post, get free updates by email.
Have any game or activity ideas you didn't see on my list? Feel free to mention them in the comments below!