We're on a mission, spreading our love and adoration for Collies around the world.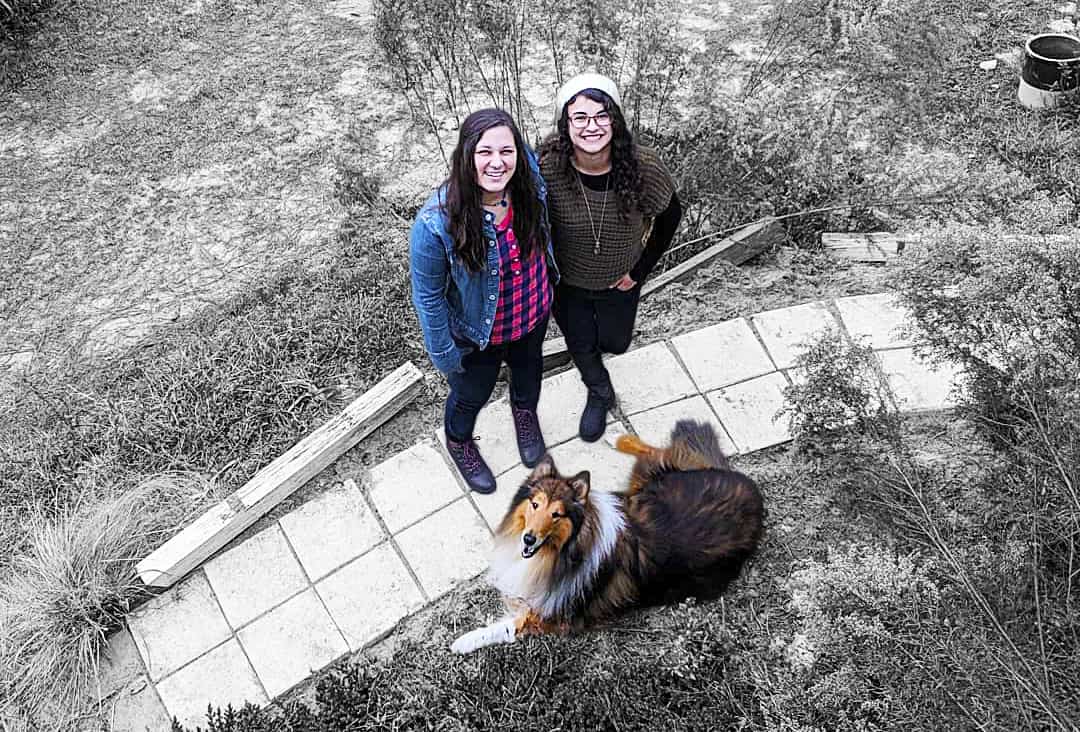 I first encountered a Collie by reading a Little Golden Book called "Lassie and Her Day in the Sun." A lifelong love affair was born.
At the age of 9, I sold boxes of chocolate bars to buy my first Rough Collie, and I've never been without one since. I'm on Collies number 5 and 6 now. Other dogs and animals have come and gone, but Collies remain my constant.
One of my current Collies (Gus) is in training to be my mobility support dog. The other (Yoshi) is in training to be a professional nuisance. My third dog (Freckles) is a rescued Australian Shepherd mix that looks enough like a Collie to confuse people. We also have a cat who tolerates us.
Collie Chatter is a place to share stories, share photos, and explore information about this wonderful breed. My hope is that this hobby blog of mine will grow to be a place for Collie lovers to gather and chatter about our mutual obsession.
Member of: Greater Jacksonville Collie Club
My dogs work everyday magic by helping me get out of my own head and enjoy the little, lovely things to which I'm too often oblivious. A writer's job can be a lonely one, but my three pups keep me from becoming too isolated and preoccupied. They're more than companions; they're my daily therapy.
I am consistantly fascinated by what dogs can do and inspired by how they help humans, so I hope anyone who reads something I write also comes away thinking, "Yeah, dogs are amazing." Many people have a favorite breed or type of dog, and I've fallen particularly hard for the versatile Collie, and can't stop writing about them. 
A few years ago, during a struggling time, a team was born. Gerry, a digital designer, and Cheyanne, my best friend, joined forces with me to create and breathe life into Collie Chatter. We work extremely well together and I couldn't imagine ever getting this far without them. Thanks guys!
Thank you for the time and effort that went into writing this article. I'm sincerely grateful!! It was both well written, and concise.
Thank you for this. We have an MDR1 heterozygous Aussie and this was the best breakdown of the meds we found. Much appreciated!
Very good summary of the Collie. I've been showing, breeding and training Collies just about all my life, and appreciate the quality of research you've done. Kudos to you for an entertaining, factual essay.
Love your article! You are so spot on with your description and understanding of the collie nature and behavior. They truly are the most beautiful breed for so many reasons.
Hi! I have an Aussie mix and desperately needed some info on this. I appreciate the research in this thank you!
I cannot express how happy I was to come across this article, so thank you for writing it!
I don't have a Collie, but wanted to let you know that I love reading your blog posts! 😃🤓
Excellent research and well written article! Thank you!